HOW TO REMOVE A BROWSER EXTENSION
In addition to being able to uninstall programs and apps, Revo Uninstaller Pro can also help you remove installed browser extensions. The currently supported browsers are: Microsoft Internet Explorer, Microsoft Edge, Mozilla Firefox, Google Chrome, and Opera.
Start Revo Uninstaller Pro, and click Browser Extensions in the lower left part of the window.
Important note: make sure the browser, whose extension you want to remove, is closed.
Select the extension you want to remove, and click Remove in the upper left.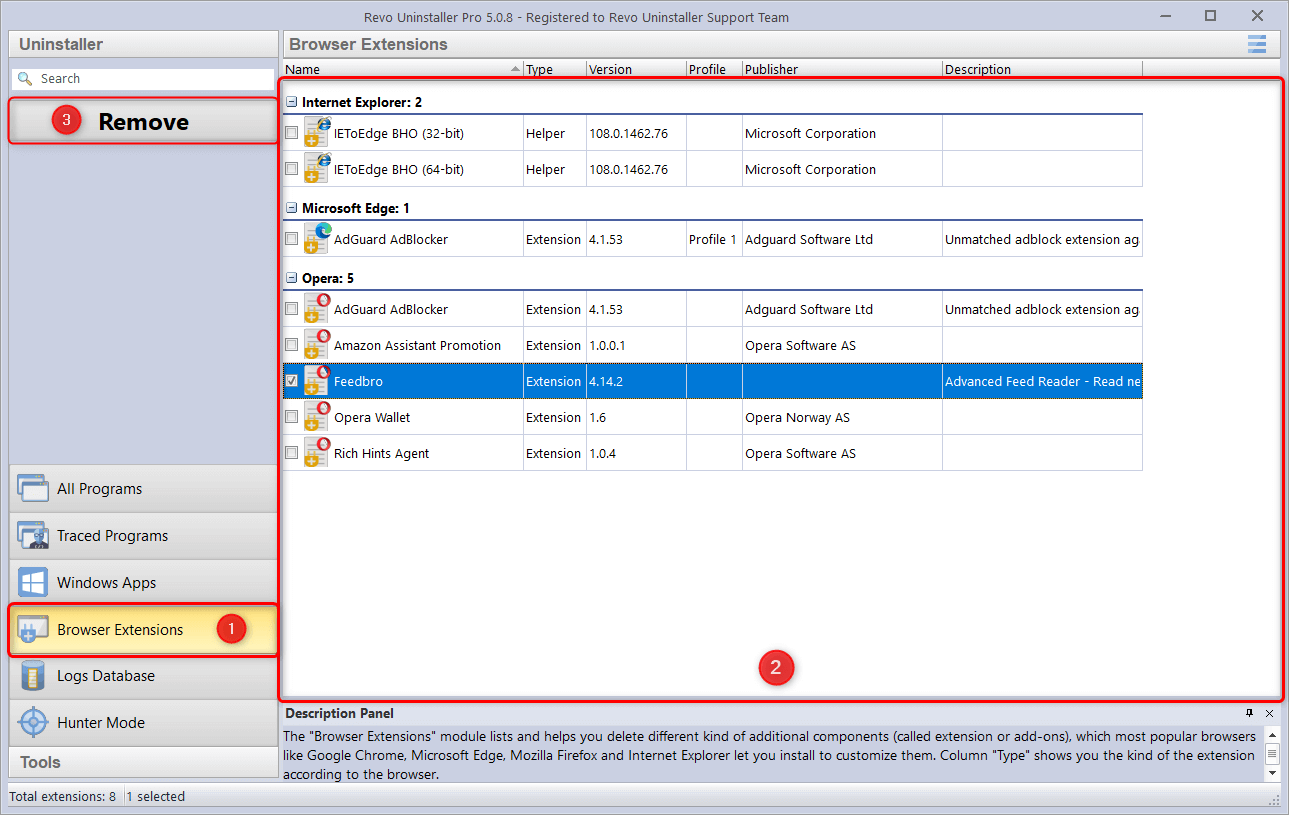 Please note that for Microsoft Edge the button will be titled Uninstall, as that browser's extensions are installed as apps.
Revo Uninstaller Pro will then proceed to remove the extension.
You can also check out our video tutorial on how you can remove a browser extension.