Main Features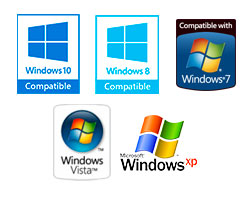 Revo Uninstaller Pro
is fully compatible with
32-bit and 64-bit versions of Windows XP, Windows Vista, Windows 7, Windows 8 and Windows Server
Revo Uninstaller Pro
supports the following languages:
Albanian, Arabic, Armenian, Bulgarian, Chinese (Simplified, Traditional), Croatian, Czech, Danish, Dutch, English, Estonian, Finnish, French, German, Hebrew, Hellenic, Hungarian, Indonesian, Italian, Japanese, Korean, Kurdish, Macedonian, Polish, Portuguese, Portuguese-Brazil, Romanian, Russian, Serbian, Slovak, Slovenian, Spanish, Swedish, Turkish, Ukrainian, Vietnamese
Revo Uninstaller Pro - Secure Online Order
Revo Uninstaller Pro is a FULLY FUNCTIONAL TRIAL - 30 DAYS FREE!
Purchase of a License includes free lifetime technical support and free updates , till the next major version! Also, after your purchase you get special discounts for major upgrades and other products!
Order Revo Uninstaller Pro
Order Revo Uninstaller Pro Portable
Revo Uninstaller Pro Portable doesn't have trial period. If you want to test its functionality and features you can install and test the installable version of Revo Uninstaller Pro. However if you are not satisfied with your purchase of Revo Uninstaller Pro Portable we offer 30 days money back guarantee.




SECURE ORDER DETAILS

Commerce Services Are Provided by cleverbridge AG, Commerce Reseller.

cleverbridge AG is under contract with VS Revo Group Ltd. to process online orders and collect payments for Revo Uninstaller Pro

All transactions are secured by 256bit SSL High Grade Encryption verified by VeriSign Inc.

The site is tested and certified daily to pass the "McAfee Secure" Security Scan. To help address concerns about possible hacker access to your confidential data, and the safety of visiting the secure site, the "live" McAfee Secure mark appears only when the secure site passes the daily McAfee Secure tests.